Cache
Monika & Bohuš Kubinskí
NÁSTUPIŠTE 1/12 - Topolčany
steel net - matzo
300 x 600 cm
2017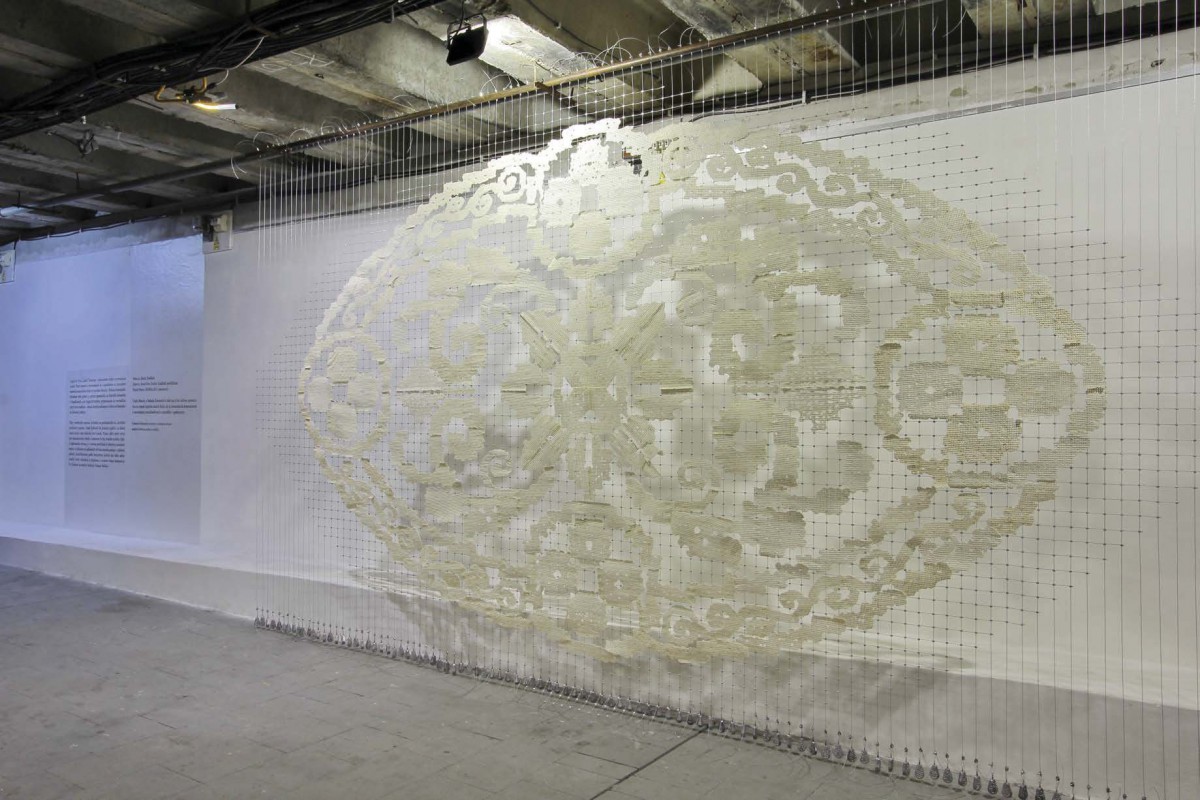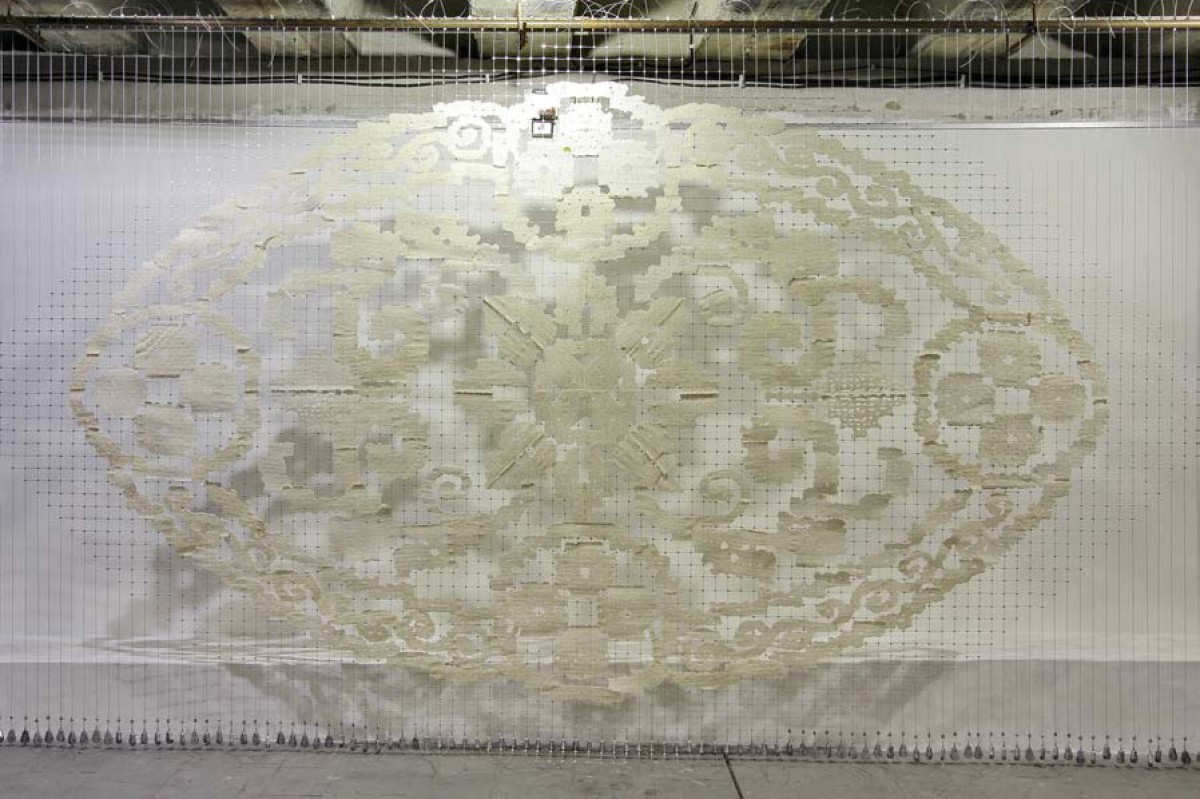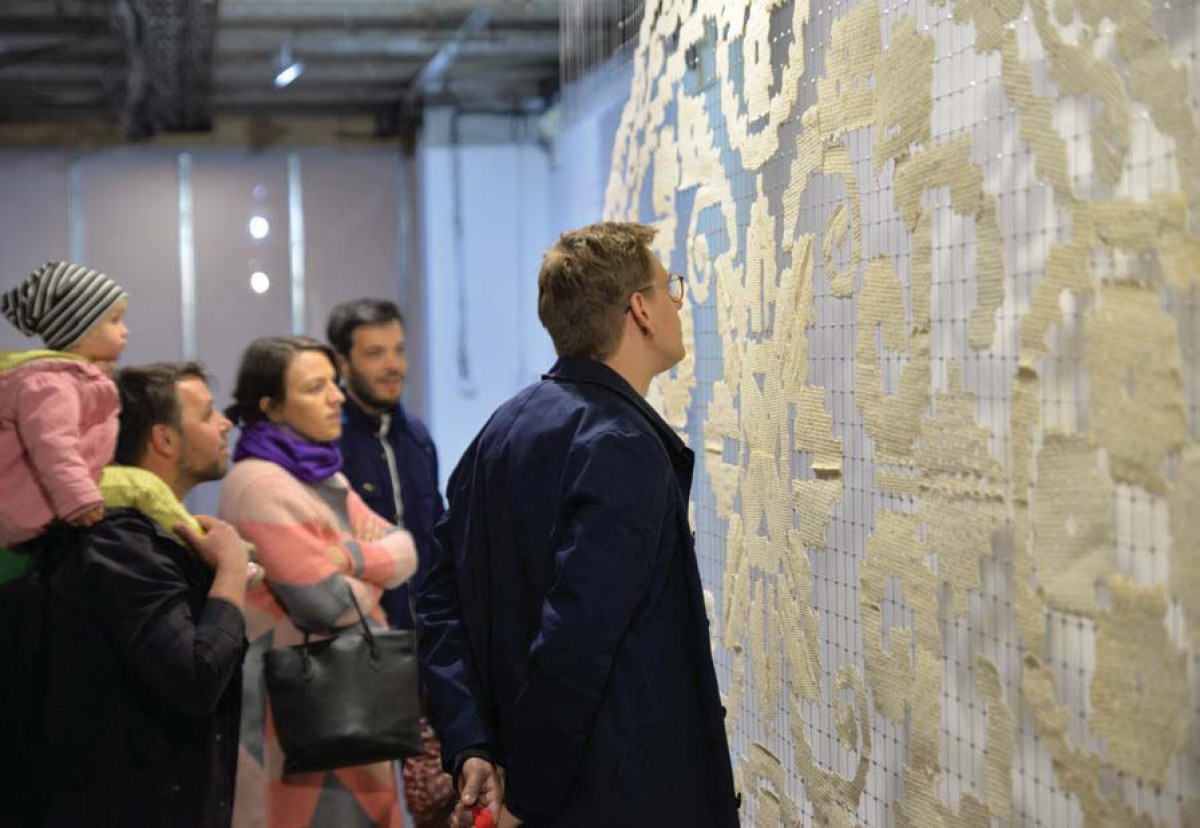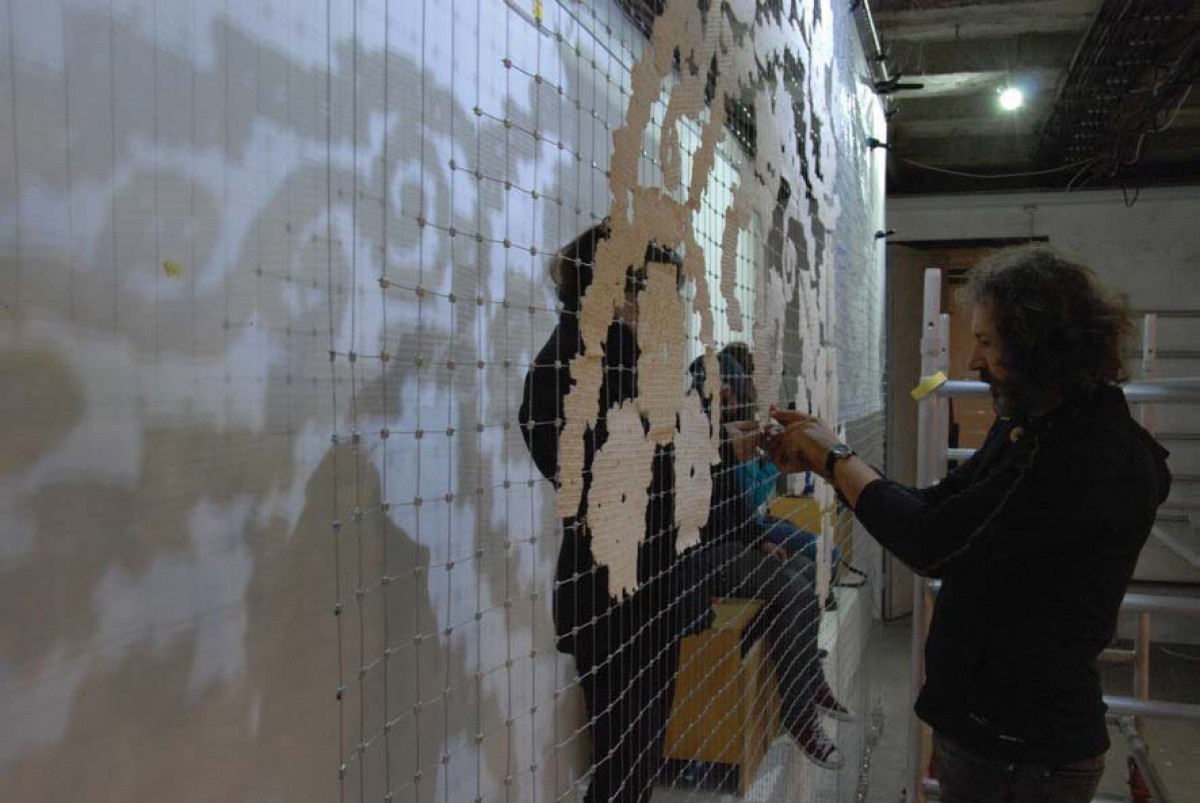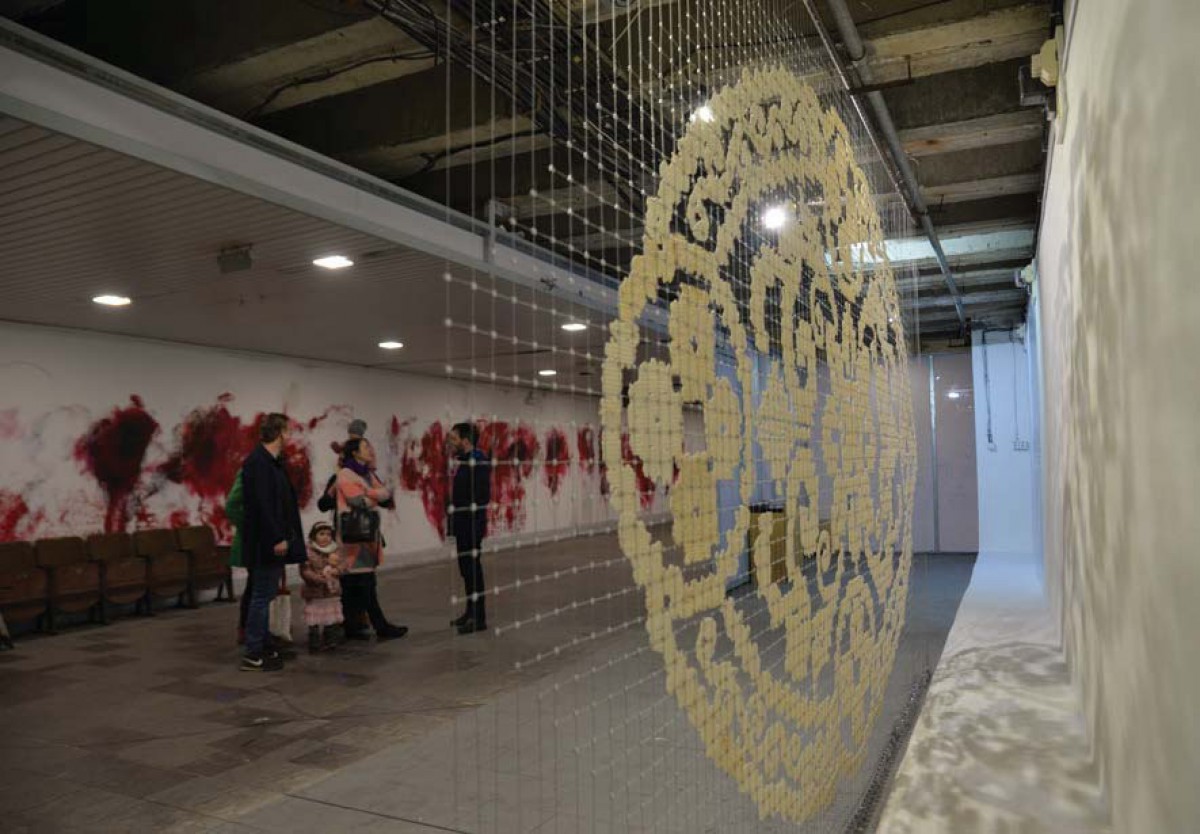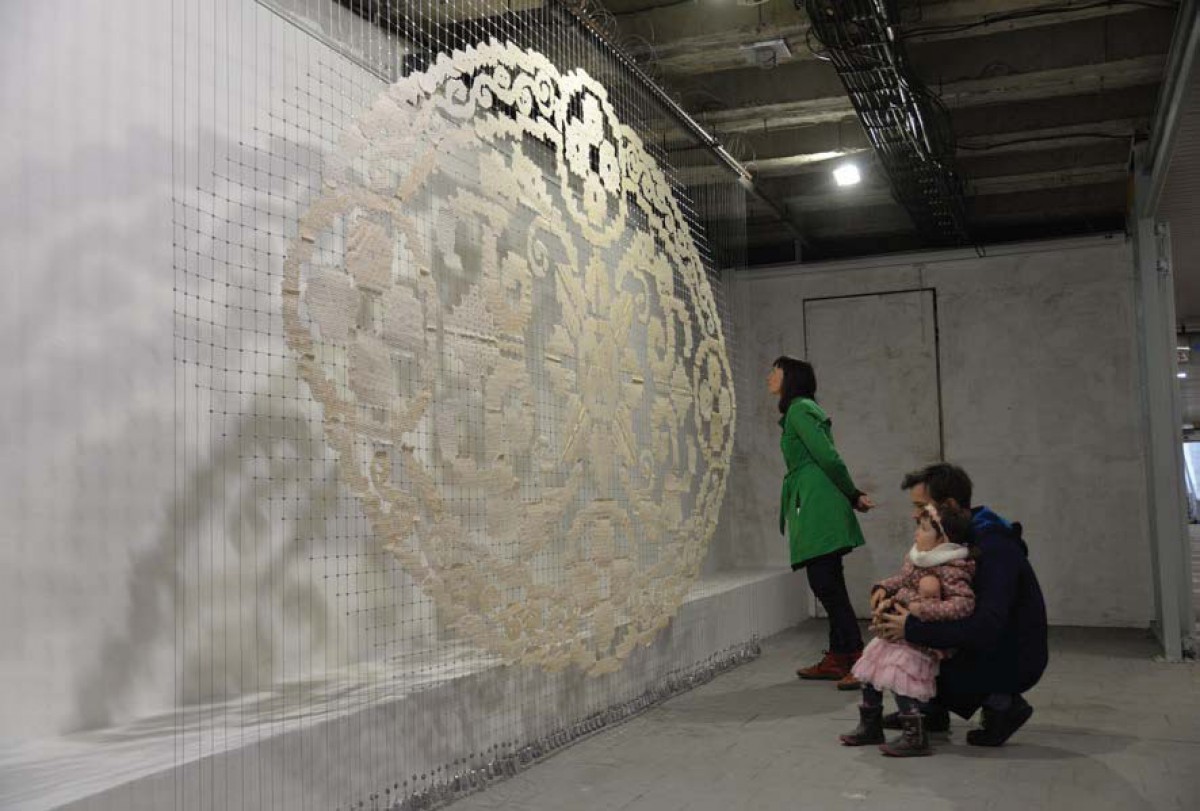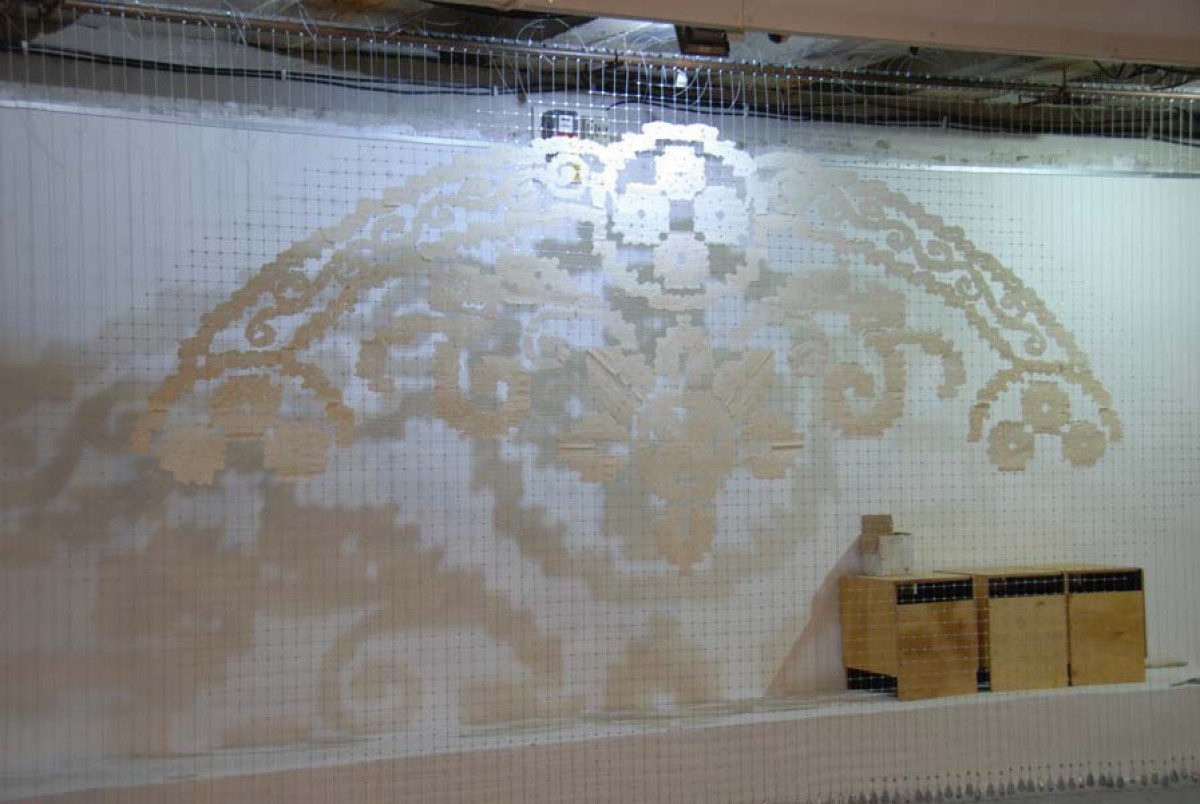 A fine art project somewhere between a happening and a multimedia installation using unconven- tional "non-graphic" medium – manipulated unleavened matzo flatbread and sound track.
The message of the presented art project prepared by graphic artists Monika and Bohuš Kubinský as a "site specific" installation for an alternative exhibition venue Nástupište 1-12 /Platform 1-12/ is hidden in its name. The English term "CACHE" has been chosen not only for its formal connection (the similarity between the factory-made matzo and the computer memory matrix module) but also because of the possible play with the word "cache"), a type of memory used in data processing and the "processing" of the past. The subject of this "cache" is the recollection of the Jewish com- munity in Topoľčany (with the non-traditional medium – matzo used as a reminder) and the tragic adversities of their war-time transports and the post-war pogrom (as complete "de-Judaization" of the town).
The contrasting counterpoint to this hurtful chapter of the history of the place is comprised in the very object of the "site-specific" installation that consists of a monumental transparent 3 x 6-meter "curtain", which is basically an enlarged lace made of modules of matzo wafers hanged loosely in space. According to the authors, the lace is a reference to a dining room table as the centre of family life and comfort and the anchor of peace (depending on the specific culture, it is identified with either Sabbath or Sunday lunch).
In contrast, the retrospectively upsetting and disrupting element of the installation is to be provided by the recorded acoustic track – sound composition from Eva Šušková's album "Secret Voice" which was inspired by motifs from Urban Hudák's midrash – children's story-type commentary on the Torah.
Michal Lalinský